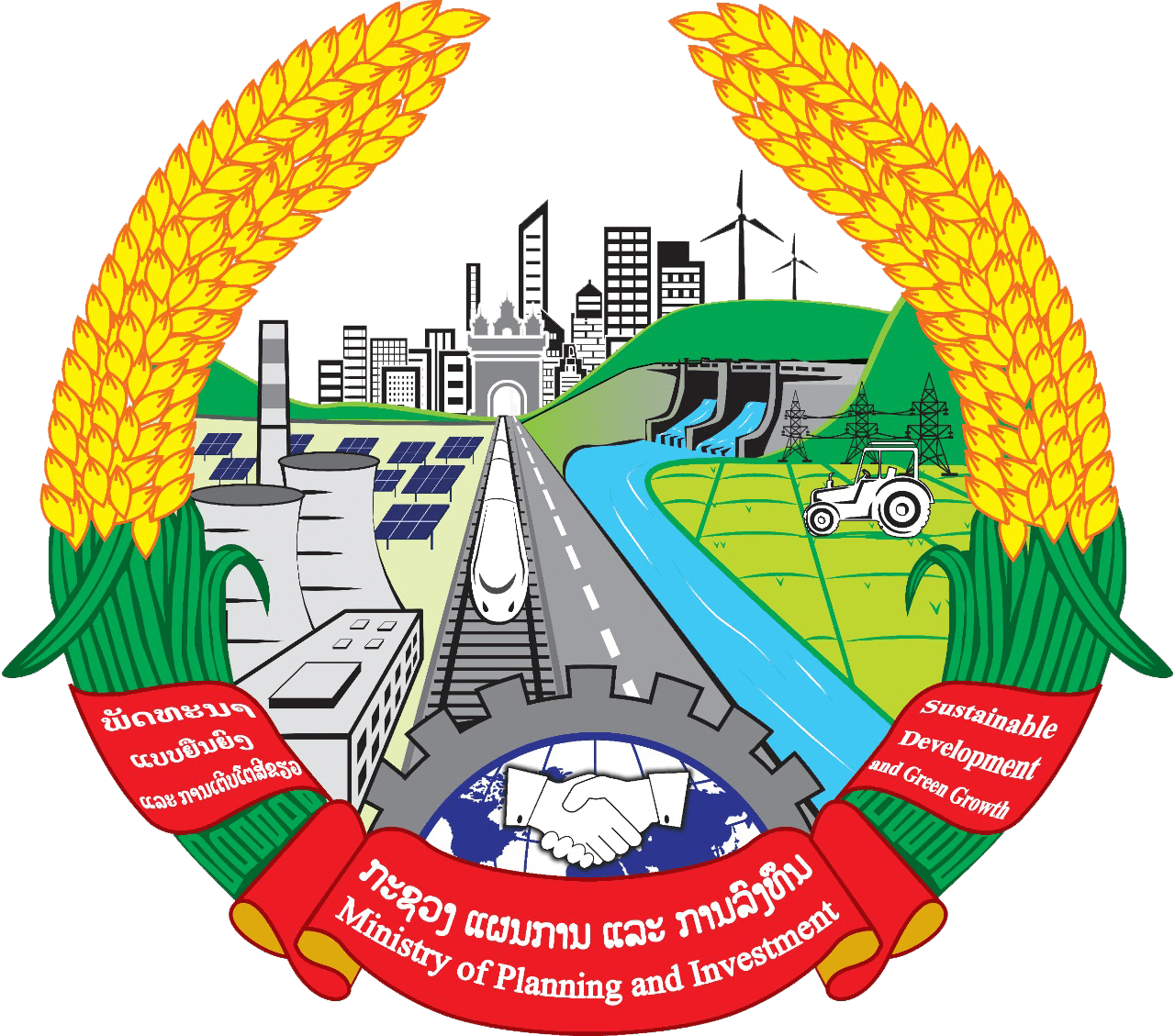 Ministry of Planning and Investment
According to Prime Minister Decree No. 201 / PM, dated 30th June 2017, Ministry of Planning and Investment (MPI) is the government agency and responsible for the government and regional administration of Planning and Investment, Researching strategies, Master plans, Planning for National Socio-Economic Development Plan (NSEDP), Mechanisms and Policies related to economic management, statistics, the promotion and management of domestic and foreign private investment of Lao PDR, to attract and seek assistance (Official Development Assistance : ODA) and International cooperation.
MPI Comprises A Permanent Secretary Office And 12 Departments And Offices As Follow:
1. Permanent Secretary Office
2. Department of Organization and Personnel
3. Inspection Department
4. Legal Affair Department
5. Department of Planning
6. Department of Evaluation
7. Investment Promotion Department
8. Department of International Cooperation
9. Special Economic Zones Promotion and Management Office
10. Lao-Vietnam Cooperation Committee Office
11. Lao-China Cooperation Committee Office
12. Center for Development Policy Research
In addition to the above mentioned institutions, the Lao Statistics Bureau, which comprises 1 cabinet office and 3 departments as well as number of other bodies, is a secretariat-level agency to the ministry operating under specific Decrees. MPI also comprises Departments of Planning and Investment, Provincial Statistics Offices as well as offices for Special economic zones (only in provinces with special economic zones) at province and district levels.